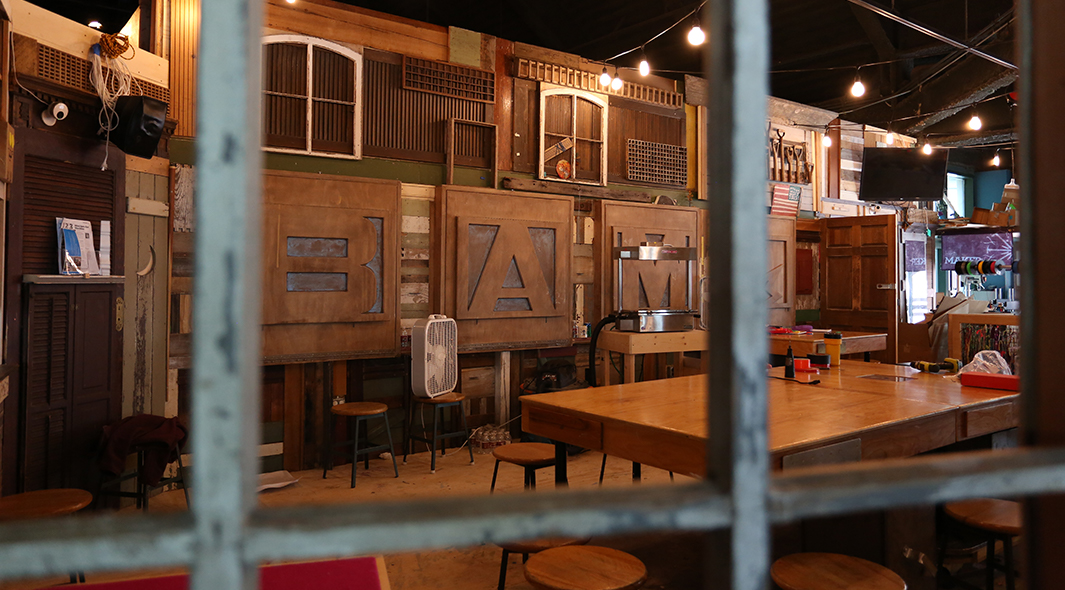 Sculpture Workshop at Betty Brinn Children's Museum
Every Friday is sculpture day in Betty Brinn's Be a Maker space. Stop in and learn how to make your own mini sculpture, or contribute to a larger piece! Each week will feature a new workshop based off the 22 sculpture in the exhibition this year.

The workshops are free with regular admission. Recommended for children of all ages. Children must be accompanied by an adult.

Be a Maker Space Workshop Schedule
6-21: Taking inspiration from artist Sean Scully, we will be creating sculptural landscapes with unique materials.
6-28: Get your hands dirty as we prepare seed planters to grow our own trees just like Roxy Paine.
7-5: Join us as we collaborate on a large-scale sculpture inspired by artists, Elmgreen and Dragset.
7-12: Children can create their own signs with unique messages, just like the artwork of Sam Durant. Workshop participants will learn how to use a printing press.
7-19: Create and explore with us as we transform our space into a cardboard city, modeled after the artwork of Red Grooms.
7-26: Learn to steam-bend wood into bracelets and tabletop sculptures informed by Beverly Pepper's curved sculptures.
8-2: Hip-hop-hop into our creative space and help us make a field of Barry Flanagan's rabbits.
8-9: Join us as we collaborate on a large sculpture, just like artists Gail Simpson and Aris Georgiades.
8-16: B. Wurtz is best known for using common objects like household items to create sculptures. Join us as we reimagine ordinary objects to become extraordinary works of art!
8-23: Art is all about trying and trying again. Join us to build and take apart non-monumental biodegradable sculptures inspired by Tony Matelli's artwork.
8-30: A collage is a work of art in which pieces of paper, photographs, fabric and other ephemera are arranged and stuck down onto a supporting surface. Help us design custom vinyl stickers for our collaborative window art, just like Carlos Rolón's installation!
9-6: Utilize our modular RIGAMAJIG building system to design functional personalized furniture like artist Arlene Shechet.
9-20: Have you visited Richard Woods Holiday Home (Milwaukee) right outside our Museum doors? His colorful little house has inspired us to make our own miniature cardboard houses! Choose different building styles, accent materials and colors during this hands-on workshop.
9-27: Look around you, there are 3-D shapes everywhere! Inspired by Angela Bulloch's sculptures, we will be constructing 3D geometric shapes with paper.
10-4: We will celebrate Max Ernst's work by making collages inspired by the early 20th century artist.
10-11: Today we're channeling our inner animals to create self-portraits just like John Baldessari.
10-18: Radcliffe Bailey keeps two-thousand-year-old sculptural motifs alive in his contemporary work, join us as we mimic historical sculptures.
10-25: Help us create a communal quilt just like the art of William O'Brien. Decorate a piece of fabric and help sew it all together!